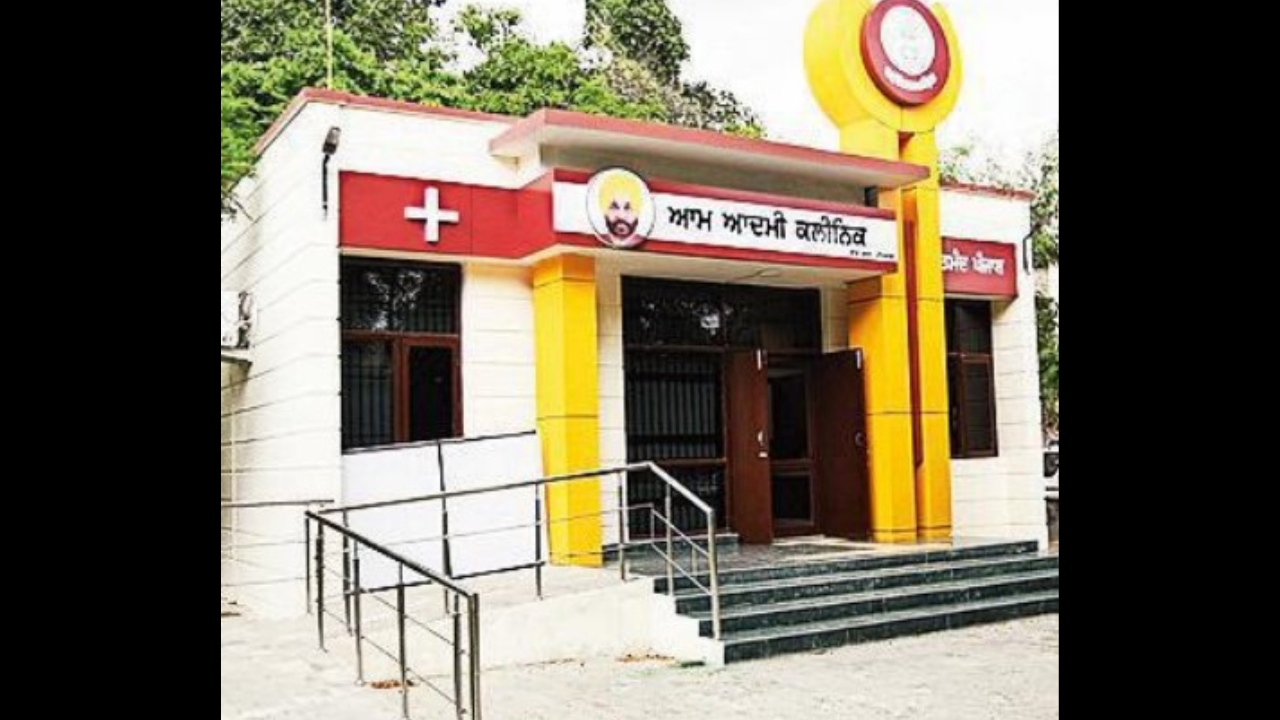 With the Centre choosing to withhold funds under the National Health Mission (NHM) until Punjab aligns with the branding norms, the initiatives aimed at bolstering the state's healthcare system are likely to face obstacles.
The Union health ministry is at odds with the Punjab government for branding Ayushman Bharat-Health and Wellness Centres (AB-HWCs) as Aam Aadmi Clinics (AACs). The Punjab government has started about 600 AACs, of which, many have been started in primary health centres (PHCs), which also have HWCs under the Ayushman Bharat programme.
While responding to a question by AAP member of Parliament Raghav Chadha about NHM in Punjab, the Union health ministry on Tuesday again reiterated its stand in the Rajya Sabha of not releasing funds till the Punjab government complies with branding norms.
The ministry stated that all the states/UTs have executed a memorandum of understanding (MoU) with the Union government as per the framework of the National Health Mission (NHM), which mandates compliance by the states with the guidelines issued under NHM. "The State of Punjab has not taken up the branding of AB-HWCs in their states as per Government of India's guidelines and the release of funds to the state is dependent on their compliance with these guidelines," informed the ministry.
The Union health ministry also shared the initiatives that have been taken for strengthening healthcare systems to cater to future needs. The central government has designated a sum of Rs 755.65 crore to Punjab for the period spanning from 2021-22 to 2025-26 as part of the PM Ayushman Bharat Health Infrastructure Mission (PM-ABHIM) with an aim to enhance the capabilities of healthcare systems and institutions across various tiers, including primary, secondary, and tertiary levels. Within the framework of this initiative, there are plans to set up 22 integrated public health labs and 21 critical care blocks in Punjab. In the financial year 2022-23, an amount of Rs 145.62 crore was allocated for PM-ABHIM to Punjab through NHM.
Besides that, the Fifteenth Finance Commission (FC-XV) has put forth a recommendation of Rs 2,131 crore for Punjab, spanning the five-year duration from 2021-22 to 2025-26. The allocation is intended to support the enhancement of the healthcare system at the grassroots level within the state.
Under the centrally-sponsored scheme for setting up new medical colleges attached to existing district/referral hospitals, there is a plan to set up 157 medical colleges in the country of which three medical colleges have been approved in Punjab at Mohali, Kapurthala and Hoshiarpur. Through the Pradhan Mantri Swasthya Suraksha Yojana (PMSSY), the existing Government Medical Colleges/Institutions (GMCIs) are being upgraded. As part of this initiative, the health ministry has approved the development of Super Speciality Blocks (SSBs) at the Government Medical Colleges in Patiala and Amritsar.