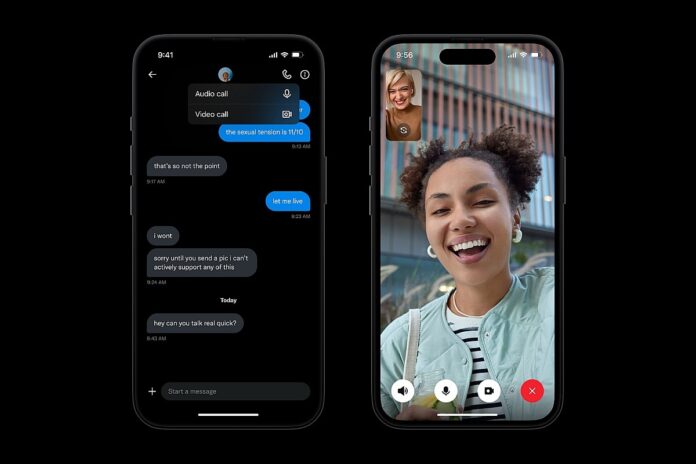 X video calls are coming to the app in the future, the platform's CEO has confirmed in an interview. The Elon Musk-led microblogging website formerly known as Twitter is working on adding support for new features as part of the billionaire's plan to turn X into an "everything app". Users will be able to make video calls without sharing their phone number, a feature offered by rivals like Facebook and Instagram where account usernames are used to connect with other users.
During a recent CNBC interview, X CEO Linda Yaccarino confirmed that the platform would add support for video calling soon. The upcoming feature will allow X users to "make video chat calls without having to give your phone number to anyone on the platform," she stated. Yaccarino also told CNBC that she had "autonomy" to run the company under Musk, and that their roles were "very clear".
Last month, X employee Andrea Conway shared two screenshots of what appears to be the X video calling UI on iOS. The first screen shows a phone receiver icon at the top right corner of the screen inside a direct messages chat that shows a pop-up menu with options for audio and video calls. The second screen shows a video calling screen with four buttons: speaker, mute, video, and end call.
The screengrabs shared by Conway are over a month old, so it is possible that the X video calls interface could look a little different when the feature is rolled out to users. On Thursday, Conway posted that she had "just called someone on X". Neither Yaccarino nor Conway have revealed when the feature will be rolled out to users.
In June, Yaccarino told investors that X — the platform was still called Twitter at the time — would focus on video, creator and commerce partnerships as part of efforts to make the service more competitive with other social media platforms. At the time, Yaccarino's presentation reportedly revealed that over 10 percent of user activity on Twitter was spent on watching vertical videos.
The service recently began sharing ad revenue with eligible creators on the platform. On Friday, the support account for X announced that the firm was lowering the eligibility threshold for ads revenue sharing from 15 million impressions over three months to 5 million impressions. Users who have an X Premium — formerly known as Twitter Blue — subscription and meet the service's requirements will be able to receive minimum payouts of $10 (roughly Rs. 830) — down from $50 (roughly Rs. 4,100) — according to the platform.