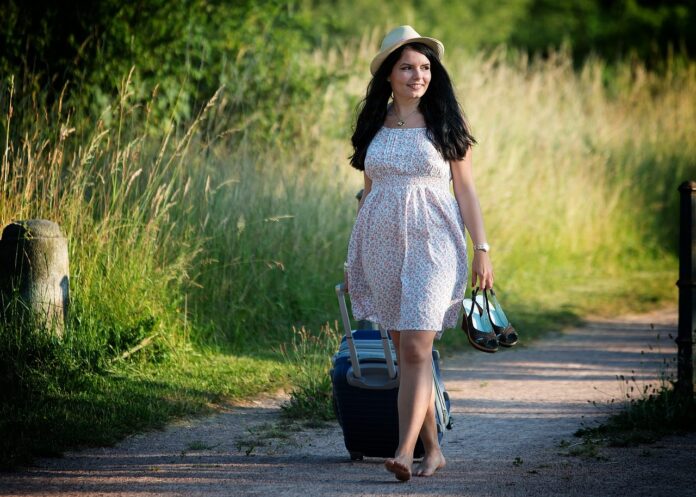 Are you ready to onboard for your next business trip? As a businessman often we do not spend much time packing on our luggage due to a tight work schedule. In a result, sometimes we seem to leave out something essential when we are overseas. Other than focuses on our travel suitcase essentials, we also need to prepare certain apps that might be helpful during our business trip. In today's article, we will introduce you to 7 smart and comfortable apps that will smooth your business trip.
Here is the list of top apps that you can use for business trips
DocuSign App
We often need to sign and return contract agreement to our boss especially during our business trip. Hence, having an electronically sign app is important to us regardless we are dealing with our business locally and overseas. DocuSign App is one of the smart and best documents signing app to solve this situation. It allows us to electronically sign and return documents freely because it does not have any geographical restrictions. This free app is available on both iOS and Android devices.
Google Translate App
Language barrier always happen when we are dealing business in foreign country. Although it is recommended for businessman to bring a translator along for language accuracy but for a short business trip it is more wise to dependent on a software. The next best thing would be Google Translate app which support more than 100 languages across the region. It can display your translation in either text format or digital voice.
Flio App
For businessman who find unfamiliar at the foreign airport? No worries, Flio app will provide you detailed information about the country airport. It also will help negative your direction in an interactive way to ensure you reach your destination fast and safe. Furthermore, Flio app also allow you to book access to airport lounges or for your car parking spot. There is also built-in flight tracker to keep you updates on your flight status.
VPN App
We know that public WIFI is important to businessmen because it keeps us connected 24/7. However, connecting our mobile device to a public WIFI can be quite dangerous in terms of privacy. Hackers can snoop your sensitive information through a public WIFI connection. To solve this problem, it is recommended to have a VPN app on your mobile device. VPN apps help to create strong encryption on your internet traffic and hide your online activity instantly. This will ensure your important company details are protected throughout your business trip.
Expensify App
One of the major problems is to keep track on your business travel expenses. Well, simply download Expensify app on your mobile device and it will automatic track your expenses for you. This intelligent app helps to auto captures your expenses and provide you a real-time update for your itinerary changes. It manages your booking and control your spending at the same time. Through this strict process it will ensure you not to overspend during your business trip.
Google Drive
Many of us will be familiar with Google Drive as it is the easiest and fastest for file transferring and sharing. The cloud storage app is free for all users and is able to collaborate and review your content anywhere. To double up efficiently, you can track your team progress and adjust your work schedule in the content calendar.
Camcard
Are you going to attend global trade shows or conferences events overseas? Well, you probably are going to receive hundreds of business cards and you might mess up who you have met or where you have met this client. No worries, simply download the Camcard app on your mobile device to capture all the business contact you have collected through the events. Camcard also enables you to sync your contact across all platforms and devices. It also supports multiple languages which include Japanese, Chinese and Korean.
We understand that onboarding a business trip can be quite hectic especially when are travelling to attend global events or company tied collaboration. Hence, we hope that above those smart apps can help to reduce business travel stress and smooth your business itinerary. Of course, we hope that you have a safe and successful business deal in overseas.