You can understand the problem of being chubby, only if:
Lower-cut clothes aren't your cup of tea.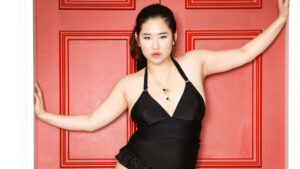 No need to worry about a weird-looking belly button, it's probably hidden.
It's nice to rest your hand on stomach when sitting… probably even rest stuff on there, like plates.
Tummy sweat is really annoying…ugh!
Your tummy folds inward when you do sit-ups… that's funny.
The every-day struggle of hoisting your jeans up over your belly when you sit.
High-waited jeans? It looks like you're wearing diapers.
Your tummy serves as padding when you bump into things.
Big "No" to thin belts… they'll be all swallowed up by your stomach.
It feels really and your boobs touch your belly.