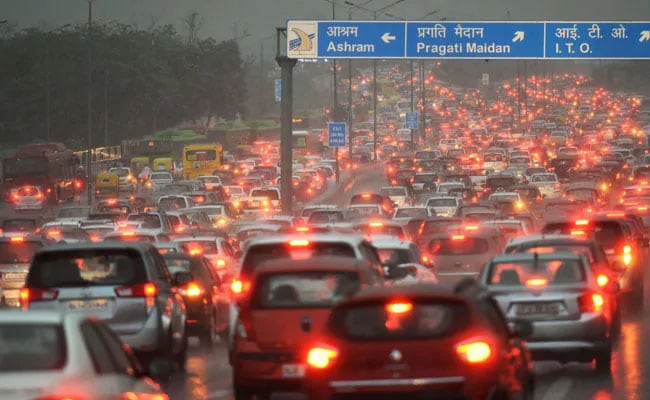 Bharat NCAP: The Ministry of Road Transport and Highways rolled out a new safety rating system for passenger cars on Tuesday. It will come into effect from October 1. The announcement was made during the launch of the Bharat New Car Assessment Program (Bharat NCAP) in New Delhi.
With Bharat NCAP into effect, India will become the fifth country in the world to have its own car crash test rating system. Cars, tested under this programme, will carry a Bharat NCAP logo as well as a sticker, showcasing its rating.
Under the Bharat NCAP programme, the cost of testing a car is around Rs 60 lakh. Similar tests if done overseas amount to Rs 2.5 crore.
As per the Automotive Industry Standard (AIS) 197, car manufacturers can voluntarily offer their cars for testing. Depending upon the performance of a car in the test, they will get star ratings for Adult Occupants (AOP) and Child Occupants (COP).
Parameters of Bharat NCAP
Structural safety of the car
Provision of active and passive safety assist technologies
Pedestrian-friendly design
Bharat NCAP, launched by Minister of Road Transport and Highways Nitin Gadkari,  aims to improve road safety by elevating and improving the safety standards of motor vehicles up to 3.5 tonnes in India.
Nitin Gadkari said, "This is the time when we have the highest priority for how we can save lives of the people, and road safety is the most important thing for that. Road engineering is a big problem somewhere; out total process of making detailed project reports is a completely wrong methodology. We are trying our level best to educate our engineers about the types of mistakes we are repeating in road engineering."
Mr Gadkari added that 30 models of different car makers have already registered voluntarily for the testing.
Mandatory Car Safety Features In India
Airbags for the driver as well as passenger (front and back) have been made mandatory.
Reversed parking sensors, cameras, speed alert systems, electronic stability to prevent skitting, and loss of control, prevent wheel lock-up, maintain steering control, seat belt reminders and lock-braking systems are also essential in certain vehicles.
Importance Of New Car Testing
The new safety norms, under Bharat NCAP, will help Indian cars compete in the global market. It will increase the export potential of the domestic car manufacturers and also develop a safety-sensitive car market in the country.
Every year, around 5 lakh road accidents are reported, and 1.5 deaths take place in road accidents. Roughly 1,100 accidents and 4,00 deaths occur daily on roads. These statistics prove that the Bharat NCAP system is the need of the hour and it might be a game changer.